The warmer weather is here and that means eating better and for the first time ever, visiting a Farmer's Market!
I'm linking up at
Eat, Run, Pray DC
,
Mar on the Run
and
You Signed up for What?
to share my five favourite fruits and veggies of the season!
I'm actually thoroughly excited to visit the Farmer's Market. I'll be going to a local one on the weekend until school finishes and then I might hit up one during the week with my boys. I hope it will be not so busy and kind of an educational experience all at the same time.
Anyway, in keeping with this week's Friday Five, here are my favourite Summer fruits (I'm not a huge veggie fan)!
1. Strawberries
Honestly, I can rarely get enough of these. I'm turning my boys into strawberry-holics as well. Not sure what it is about them, but I buy them year round (this year we're picking and freezing), but I put them in my salad, in smoothies, on yogurt and just eat them for a snack at any time (especially with whipped cream). They are so yum!
2. Raspberries
When I was younger, we lived at my aunt's for a couple months while we moved back from Arizona to Ontario. My aunt had raspberry bushes in her backyard and we'd spend hours picking out all the new raspberries each day. When I moved in with my husband, I discovered that he had a raspberry bush in the backyard as well! Unfortunately, the frost we had a couple winters ago has destroyed a lot of them so our yield has gotten smaller and smaller, but I love sharing the story about my aunt's house every time the boys pick one off the bush.
3. Peaches
I love me some peaches! I leave them out on the counter to soften too. I prefer my peaches to be a little softer than the harder versions. The only issue with this is they don't last as long so I only buy 2 or 3 at a time so that I don't run into that problem.
4. Cherries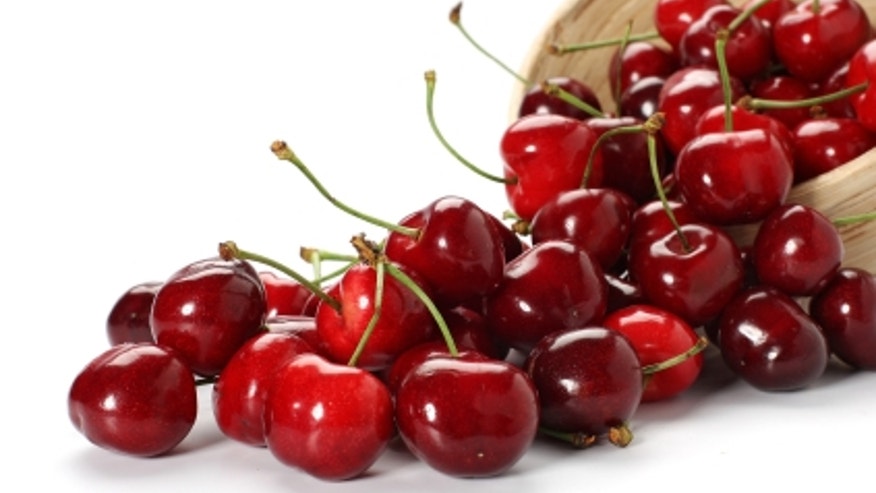 Alright, I'm not a huge cherry fan and often don't eat them. But I've decided to include a few fruits that my boys absolutely adore. Cherries is one of them. My older son was so pleased when he saw them in the grocery store last week. He's still learning how to eat them without me cutting them up because of the pit so things are still messy but hey, he's eating fruit!
Again, not my particular favourite, but definitely my younger son's favourite. He usually has them with dinner because trying to get vegetables in him can be a huge fight but he usually gives in for blueberries.


What are you favourites?
Do you hit up Farmer's Markets?
What's you favourite thing to buy at one?