I'm not taking a break from running. At least, I wasn't planning to.
I had 4 miles planned yesterday, but I forgot about a meeting at school which didn't leave me enough time between the meeting ending and the boys coming home to squeeze them in. I was going to go later, but then started get a little nagging pain in my knee so I iced it instead and watched the Face Off finale.
What I really meant from a break from running, was a post that isn't about running or working out or eating well.
Instead, I want to talk about books!
I love reading, but it's hard to find time to read with work and the boys and other things. It's one of the other activities that relaxes me (aside from running and crafting).
Right now, I'm reading this...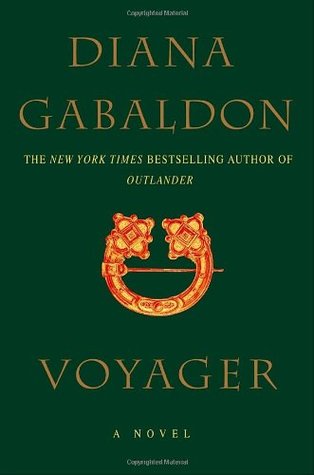 It's book three of the Outlander series. I know there's already 6 or 7 books out and I'm only on three, but I jumped on the bandwagon late. I also just recently found out that it is a TV show, so I missed the first half of season one. Luckily, since I've read the book, I know what happened in the first half and have been able to jump right in no problem.
The problem I have is that books are huge and my ability to stay awake and read at 10:00 is diminished. I usually end up falling asleep after one or two pages! This is also the time I wish I could commute on a train or bus so that I had time to read! I can't complain about my 4 minute drive though. That's not fair.
What else do you do to relax? Are you reading anything exciting?