Now that I've been running for two years (huh? already?) I've had time to run in many races. While I'm happy for my fitness and everything up to this point, I really wish I had started running before I had kids. Possibly even as far back as high school or university.
Here's why:
Time:
Finding the time to run with the boys around is tricky. It's finding that healthy balance between taking care of yourself and taking care of your kids. I get the whole "in order to be the best mom you have to take care of yourself first" but I mean really. My kids are at daycare all day (while I teach other people's kids) and when I get home I really just want to spend time with them. There are a few days where I can run when my husband picks them up from daycare but it's not fair for him to get them everyday. If I was back in high school or university, I could have run anytime I wanted!
Energy Level:
Again this is a combination of work exhaustion and life at home, but once dinner is done and the boys are in bed, my energy level drops immediately and right down to the bottom of the energy meter! All I want to do is sit on the couch and zone out. In the morning, I have to get the boys up and ready to go and then The Husband takes them to daycare. I haven't found that boost of energy in the morning to run during that time or get up earlier to run. I'm hoping that once they stop getting up in the middle of the night I may become a morning runner.
Races: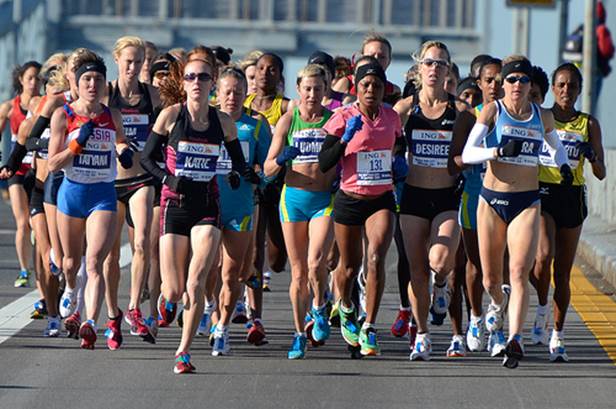 While most of the races I've participated in are awesome, I look at some of the bigger ones or ones that are further away and I really wish I could go. The giant expos, thousands of runners and visiting new cities. To go to a race farther away means bringing the boys with us or leaving them at home with The Husband, which is a lot of work. This is true for longer distance races as well. Not only does a longer distance race take longer to run, it also takes more time to train for, meaning more time away from the kids. The money and entry fees is a whole other story!


While I wouldn't change much in my life (it's pretty perfect), I would have focused on myself and my health a little more before I had kids. If had to give younger people advice, that would definitely be it. Focus on you before you have kids and do what you like.


How do you manage kids/exercise/eating healthy?