I've finally thrown myself in my Nike Half Marathon training.
I've been complaining about the weather (as has everyone else) for awhile and how it is ruining my chances at running.
On the weekend, I found a Groupon for a gym that's not too far from our house.
Last night, I went to the gym for the first time since I found out I was pregnant with Joseph was back in April of 2011 (so almost 3 full years).
This gym is pretty cool. It's got a co-ed section, a women's only section as well as a pool and a Booster Juice attached!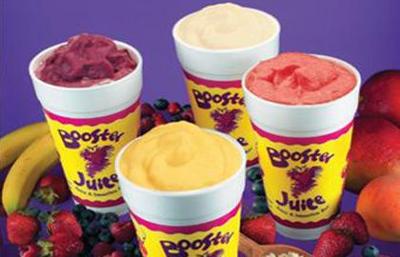 The Groupon is for 2 months, taking me to the beginning of May. I should be able to get a good chunk of my shorter runs in on the treadmill as well as some cross training and then suck it up and do my longer runs outside on the weekends.
I'd run on the treadmill in the past, but it was more just a warm up run or part of an interval because I hated running and just couldn't do it very well.
Now that I'm a seasoned vet (ha!), I decided it was time for my first real treadmill run. Boy, was that interesting!
First, I had to figure out all the buttons. Second, I had to realize that it was counting down. Then, I couldn't figure out why it was taking me 10 minutes to run a kilometer. Duh! It was working in miles.
In total, I ran 3.5 miles or a little over 5.5km. Not too bad. Not sure about the time because I had to take a water break and a bathroom break part way through. Then I pushed the stop button by accident so I had to reset it again.
Either way, I think it was successful!
I felt safe (don't like running in the dark), I was sweating (not freezing) and I got to watch TV while I ran! What could be better? Oh ya, running outside in the heat! But you gotta do what you gotta do!