Happy New Year!
I hope you all had great celebrations last night. The Husband and I just sat and watched The Walking Dead marathon and relaxed once the boys went to bed. It was fantastic!
I mentioned in my
2013 recap
that I had started to focus a little more on myself in 2013, and I'm planning on continuing it in 201,4 however, I'm not sure I'm going to increase the time I spend on myself anymore than I do now. Having two small boys, I want to soak up as much time as I can with them now while they still want to snuggle with me and spend time with me because I'm sure that will disappear eventually.
Anyway, here are my goals for 2014:
1. Keep running (fewer races though):
I love running races but they really aren't family friendly. It's hard for The Husband to handle both boys with so many people wandering around. Therefore, races might have to go on the back burner. That being said, I am planning in doing three half marathons: one in March, my big one in April and one in October. Other than that there might be a couple community races but the total will definitely be below 10. That doesn't mean I stop running, it'll just be more personal.
Come on April!
2. Get craftier
I wasn't as crafty as I wanted to be. I chalk that up to the boys and going back to work. Now that we're in a good routine, I'm hoping to be more creative and potentially start an Etsy shop and learn to knit/crochet, something I've wanted to do for awhile.
3. Become a better photographer
I just want to take more pictures and better pictures. That's why I'm taking part in
Project 365
along with some other bloggers. I'll do a recap post every Friday and link up with other bloggers, specifically
Nurse Loves Farmer
.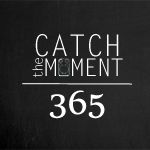 4. Be better with money
Less nonsense shopping essentially! It's hard!
5. Get healthier.
I want to eat better and be more rounded with my working out, not just focusing on running. I'd like to be down in the low 140s by the end of 2014 and below 150 by the half marathon in March. If you follow me on
Pinterest
, I have lots of healthy eating and exercising links. Mondays are going to be my fitness posts and link up if you want to join me. I'll have more information soon! I really want to get into using my Blender Bottle that I got. I think it could be really useful in reaching my goals.
I think that's it.
I wish all of you the best in 2014!