Remember this picture?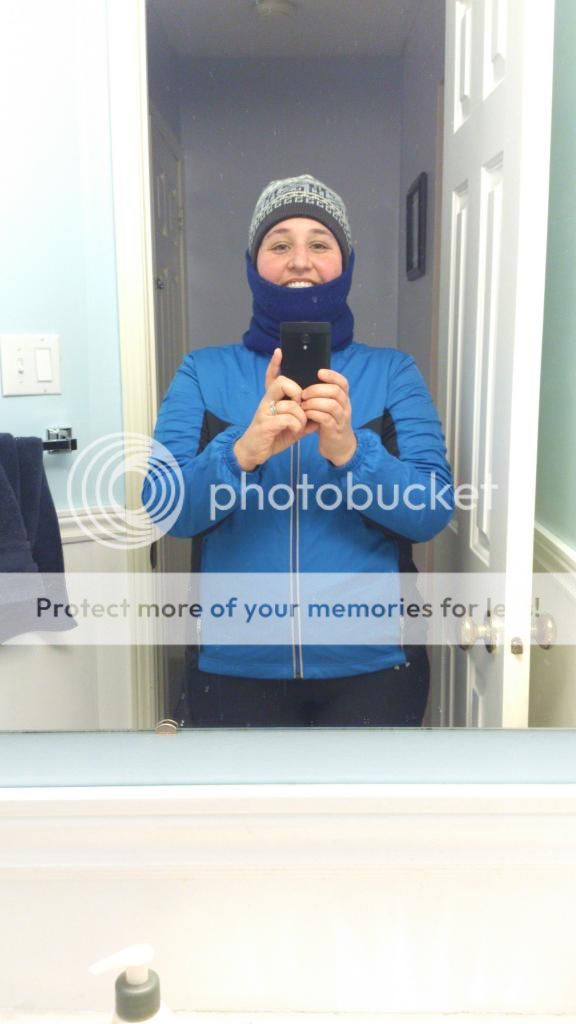 This was from way back in
January
, when my running buddy and I would bundle up and head out to do our 30 run/walk as we were getting ourselves ready for our 5K in May (which seemed so long ago).
I was always eager to put on the 700 layers I needed to (maybe a slight exaggeration, but it felt like that) and we'd head out to chat and run.
Between getting sick and Easter, I had to take a little break but was all gung-ho to get it going again this week.
I had a couple of
crappy runs
but after reading some magazines and blogs I've got my motivation back up and I'm ready to go. I've been looking forward to some warmer, sunny weather to run in and we got some glimpses of it.
Then I noticed this on my phone's Weather Network app:
Seriously!? Negative numbers?

See that lovely bright red bar at the top? Freezing Rain Warning!!! It's April!

Oh ya, and all of those little triangles!?

That represents FREEZING RAIN!

In April!

I'm so not impressed.

It has totally crushed my motivation for today.

The scary part....

....there's only 24 days left until the 5K and I have yet to actually run 5K!

Come on Mother Nature, work with me!!

Please!?