I'm so excited! Possibly even more than when I got my positive pregnancy tests!
Alright, maybe not that excited, but still, there is a lot of excitement over here.
There are only a couple of months until....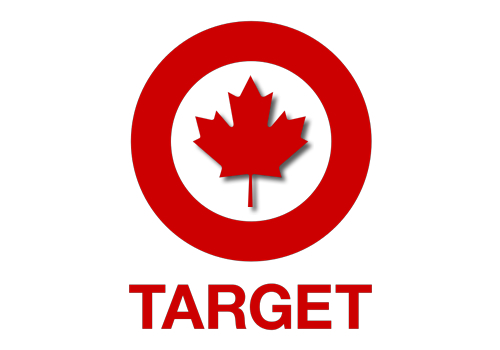 comes to Canada!
Well, in order to make space for it, Target bought out Zellers (kind of like Wal-mart just cheaper).
The Zellers just around the corner is going out of business so one day when we were at the mall I decided to pop in and see what was available since everything was 50-80% off.
It was fairly picked over but I figured I'd go buy J some big boy underwear. We aren't anywhere close to potty training (
see yesterday's post on our trip to the water park
) but I figure when they are almost giving them away I might as well pick some up for future purposes so I quickly grabbed a box.
I decided that on the weekend I'd head back, take some time (without the boys) and take a look around. I'm glad I did. I managed to get some shoes for J (think $5 a pair) and some more underwear for him. Here are some pictures of my mini-haul.
Love these little canvas dinosaur shoes!
Cars!
Size 8's for when his little feet get big!
Big boy underwear pile!
Those of you in Canada, check your local Zellers to see if they're still open. My closest one is closing in March so there isn't a lot left, but definitely worth a quick check!