Here's my weekly update.
My weight is stuck and I think it's going the wrong way. I need to fix my eating a little bit more. That's a post for another day though.
I've decided to share some pictures that I took from today and I'm considering this my starting point.
The front view
The side view

There we have it. That's what I'm working with and it ain't too pretty is it.

As I stated in a previous post, I'm hoping to lose 12 lbs before the middle of March. I did really well last week and the week before, this week I'm struggling.

Luckily, I still have my great friend, Emily, who is doing the C25K with me and goes running with me three times a week.

Tonight, I took a picture of what you need to dress like when you go running in Canada during an extreme cold weather alert.

In this case it was -8 degrees Celcius (without the windchill)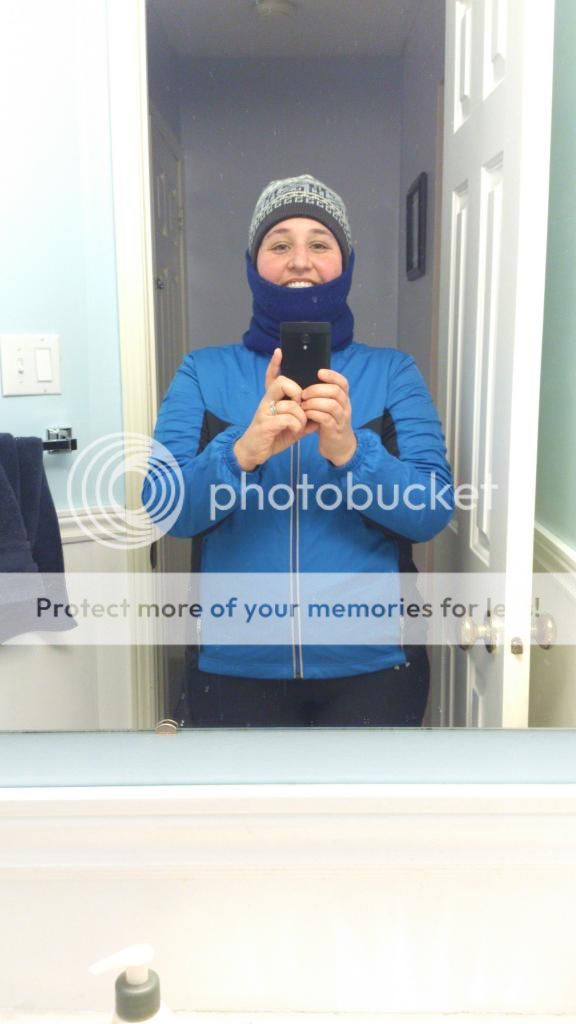 I'm wearing a toque, a neck warmer, 2 long sleeved shirts, a sweater and a jacket.
I was definitely prepared!

How do you stay motivated?

I've done well trying to ignore the crappy foods but I'm starting to slip back into bad habits with it.

Help!