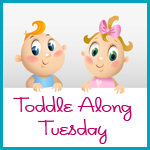 To be honest, the idea of a vacation with toddler or baby is not a vacation. A vacation to me is going away with The Husband, lying on a beach or by a pool or exploring a new city. This is something that is next to impossible with a toddler. Laying by a pool, HA! Doesn't even happen at my parent's house where there are usually 3 or 4 other people watching J.
We did manage to get away on a vacation with J when was little. My parent's have a house in Arizona, so we took advantage of not having to pay accommodations and went down there. The first time we went, J was a little over 3 months old. He was fairly easy to handle. 3 naps a day, didn't walk, didn't make a mess, etc. Instead, he decided that he wasn't going to breastfeed anymore and there began the process of weaning.
I think the scariest part of traveling with a baby is what could happen on an airplane. Again, he was so little that he pretty much slept the entire way with a couple feedings and a blow-out poop. Luckily, there were enough hands to keep him occupied. My mom and sister were there as well as The Husband so we had lots of help.
We took him to the Grand Canyon (a nice 4-hour ride one way) but that was more for The Husband's benefit than J's.
Overall, not a horrible trip.
Then, my mom and I decided that we would take J down to Arizona again before my maternity leave ended. We headed down at the end of November (just before he turned 11 months). This time, things were a little crazier. He had determined it was time to start walking and not adjust to the time change. Therefore, we were up most mornings at 4:30 - 5 and he was ready for bed around 5:30 - 6 at night. It made for interesting adventures for my mom and I.
He was good on the airplane, but we had to delay his morning nap. So he was cranky through the airport and then nice and silent on the plane. We also had the TVs on the backs of the seat so I was able to put on some "child-friendly" programming for him.
The Husband and I have discussed taking J and Baby Boy #2 to Arizona sometime after Christmas. We'll have to see how the two of them are, but again, I don't think I can pass up free accommodations (and some sun in the middle of the Canadian winter!)
What about you? What vacations have you been on? Any tips for traveling with two?