This week's topic at Toddle Along Tuesday is finding balance in all this craziness, something I'm going to have to figure out soon! Come link up!
I have always been a schedule and list person. When I was working, I'd make a list every Monday of things I wanted to get done during the week for school and cross it off as the week went (or add to it usually)! Then I'd usually make one on Friday of things I wanted to do at home.
I find that continues to be the situation now. I have lists everywhere. Things I want to do when J is sleeping, things to do on the weekend when The Husband is home and I can escape, things to do with J, things for the new baby, meal plans, ongoing grocery lists, etc, etc, etc!
When J was born, I was itching for a routine. I'd heard newborns don't have routines they just go with the flow. Definitely the truth! Everyday was different and it nearly drove me crazy. There were many days I called my mom and asked when it got better.
Cute little J, taking a rare nap!
Now that J is 19 months, we're on a routine that I love! J wakes up at about 7 - 7:30, naps from 1-3 and then goes to bed about 8 - 8:15. The Husband and I have found a way to make this all work out.
My time is from about 2-3pm.
Once J goes down for a nap, I get down to my chores; cleaning the toys up, dishes, organizing, etc. Once all those jobs are done (and crossed off my list!) I can move onto me time. Me time is catching up on my PVRed shows, blogging, reading others blogs, read a book or being crafty.
Now that Baby Boy #2 is on the way, I'm really worried that my well balanced day is going to go right out the window! I'm going to have to figure out a while new routine to get things done and have some 'me' time.
Baby Boy #2 only 6 weeks away! Time to get more lists started!
The other issue I found we've run into lately, is that The Husband and I don't get a lot of time to ourselves. We relax in different ways, me watching TV and The Husband sitting in a quiet space. It's something we definitely need to work on and we're going to try to squeeze in some dates before Baby Boy #2 arrives, which will hopefully be relaxing and a way for us to reconnect and get things in order!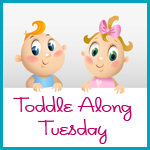 How do you or did you find balance? I would appreciate tips for sure!