I have to say I'm doing fairly well on my B
ookworm challenge
of reading 52 books this year. I'm already up to 32 books read and 4 books ahead of my goal. Granted, they aren't always the most difficult or thought-provoking stories, I'm really enjoying the books that I've read. Here are the next few books in my line-up:
1. Shadow of Night by Deborah Harkness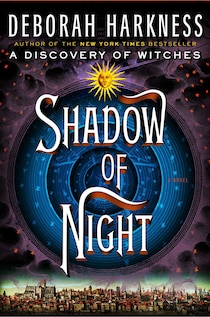 This is the follow-up to A Discovery of Witches. There is lots of magic, witches and vampires, which is what seems to be catching my literary attention these days. To be perfectly honest, I wasn't aware there was going to be a sequel to the first and it turns out it's actually a trilogy. I'm quite excited to read this although it is a little "heavier" than the other books I'm reading.
2. Where We Belong by Emily Giffin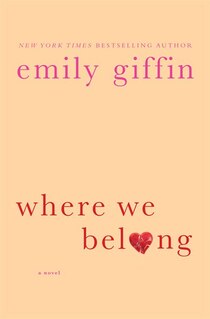 Emily Giffin has written 5 books (e.g. Something Blue, Something Borrowed) and I've loved them all. Her books are definitely heart warming and an easier read. Perfect for the summer, in the backyard while trying to squeeze reading in during nap time.
3. When in Doubt, Add Butter by Beth Harbison Beth Harbison wrote Shoe Addicts Anonymous, one of my favourite books. This book, When in Doubt, Add Butter is about a 37-year old private chef whose life takes an "unexpected turn on a road she always thought was straight and narrow". Again, I'm anticipating (from her past books) a nice easy summery read.
4. Definitely Dead by Charlaine Harris
I'm right in the middle of the Sookie Stackhouse series and I'm flying through them. I really enjoy all of the mythical creatures and the supernatural skills the characters have. I'm definitely planning on finishing the series.
I'm finding the challenge isn't as difficult to complete as I first thought when I signed up. I've had some "good" reading weeks where I'm more focused during my reading and get a lot read and some weeks where I'm so tired I can barely keep my eyes open but I try to make some time to read everyday in order to escape the chaos!
What are you reading this summer?
Feel free to check out my Goodreads page and "friend" me. I'd love to see you reading lists for ideas!