At some point this year, we're planning on moving. We're already cleaning up and beginning to organize our house in order to put it on the market. Since on Mondays I join the Perpetual Pinners Blog Hop, I decided to use this past week to look at some home inspirations for our new home that we'll hopefully move into soon. Take a look!
My dream laundry room. I want this soo bad! It's much nicer than heading into the dungy basement to do laundry.
Home organization. This blog is full of them! It's amazing!
Backyard inspiration. I wish it was nice 12 months out of the year in order to sit in a backyard like this, but I'll definitely take advantage of the few months of nice weather we have!
A nice, quaint little bathroom. This would be the main floor bathroom for sure. Nice and simple.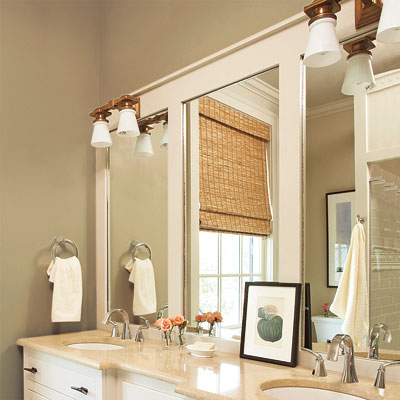 There they are. I'm definitely going to be hitting up the decorating websites and Pinterest boards to get more inspiration.
Where is your favourite place to get home decorating tips/inspiration?! I need some help!